About Carl Paladino
Carl Paladino is the CEO of Ellicott Development Company, which he founded in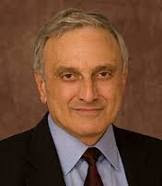 1973, and a life-long advocate of the City of Buffalo, Carl has been a champion of strategic ideas and plans to bring much needed new life to the city and region.  Carl's company manages over 5 million square feet of office, retail, hotel and residential space, making Carl the largest private landlord in downtown Buffalo today.  Paladino ran for Governor of New York in the 2010 election. He pulled off an upset by winning the Republican primary over Rick Lazio, but lost in a landslide to Democrat Andrew Cuomo in the general election, 63% to 33%. Paladino's candidacy was supported by the Tea Party movement and by support in his native Western New York; his campaign platform emphasized fiscal reform and improvement of the state's educational system.  Paladino was elected to the South Buffalo seat on the school board of Buffalo Public Schools in 2013, and reelected in 2016.  Carl is the very enthusiast State Chairman for Donald Trump's Presidential campaign.
 To hear John CATS upcoming roundtable radio shows, tune in at 9 AM New York time every Sunday morning on 970 AM Radio: The Answer! Can't get to a radio? Listen in online! The show is live at 
www.am970theanswer.com
 at 9 AM New York time every Sunday morning. Thanks for listening!
Listen on your favorite app