Steven Hall retired from the Central Intelligence Agency in 2015 after 30 years of running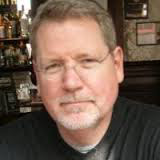 and managing intelligence operations in Eurasia and Latin America.  Mr. Hall finished his career as a member of the Senior Intelligence Service, the small cadre of officers who are the senior-most leaders of the CIA's Clandestine Service.  Most of Mr. Hall's career was spent abroad, overseeing intelligence operations in the countries of the former Soviet Union and the former Warsaw Pact.  As an executive at CIA headquarters, Mr. Hall also focused on cyber threats, security and counterintelligence, and counterterrorism.  He has been a Chief of Station overseas multiple times, and has worked closely with the FBI, the U.S. Military, the State Department, and other U.S. Government agencies.  Mr. Hall also acted as the Clandestine Service's senior liaison officer to Congressional intelligence oversight committees in Washington, D.C.  Mr. Hall is a recipient of CIA's Donovan Award, as well as CIA's Distinguished Career Intelligence Medal.  He is a graduate of the College of William and Mary in Virginia.
Tune in to The Cats Roundtable with John Catsimatidis every Sunday morning at 9 am in New York on 970 AM: The Answer!, or find a station in your city by clicking here. Can't get to a radio? No broadcast in your city yet? Listen online! The show is streamed live at www.am970theanswer.com or on-demand at www.catsroundtable.com.
Listen on your favorite app